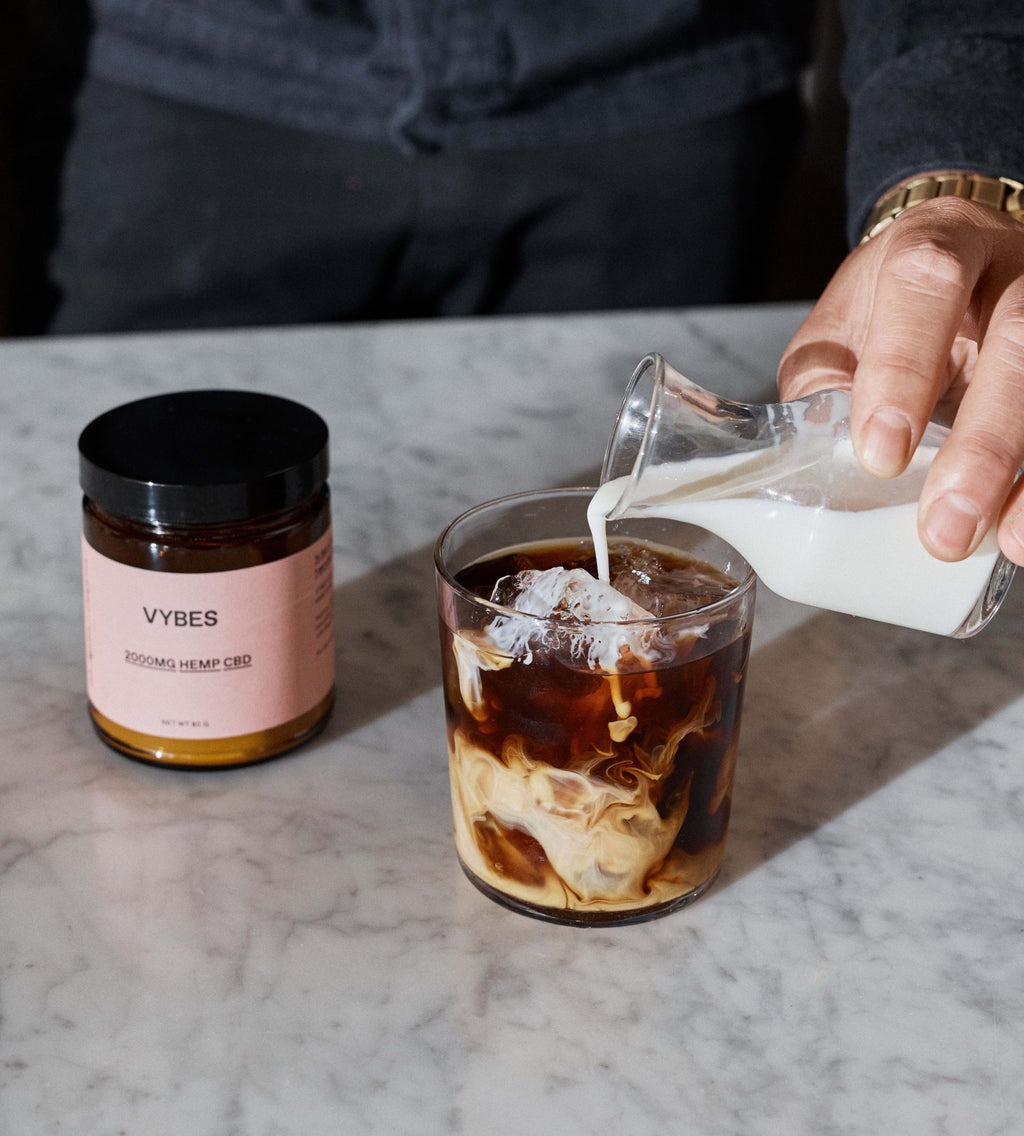 How to hack the jitters out of your morning coffee
Hack your morning coffee.
Instead of feeling jittery and anxious, feel uplifted and calm.
Here's how we did it:
1 Start with a cup of coffee (iced works too)
2 Mix 1-2 scoops of our fast-acting, tasteless
CBD powder.
That's it.
We like to mix it into coffees, teas, kombucha's, smoothies and on occasion, to dose up a VYBES.