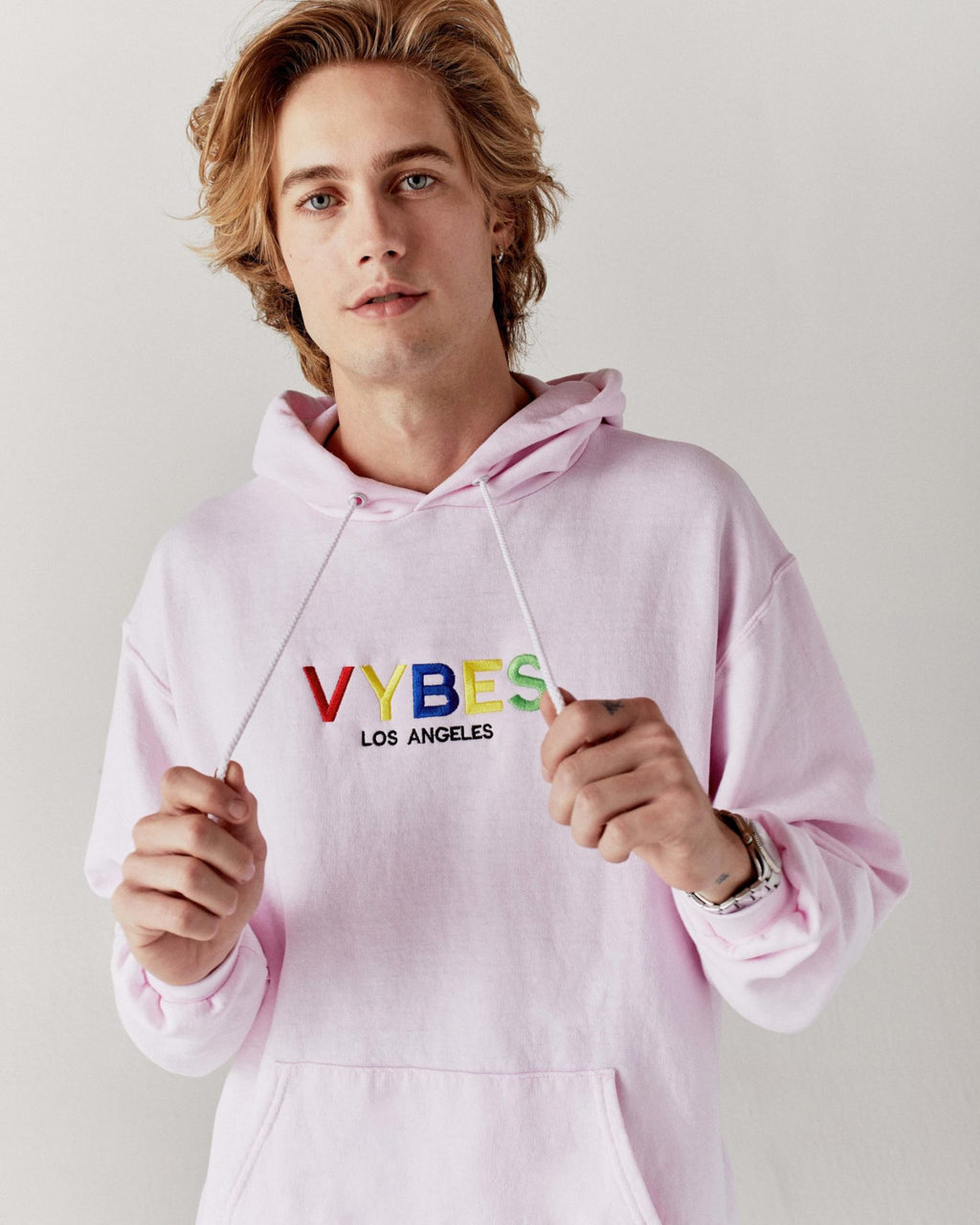 VYBES Champion Hoodie S2019 collab Saint Luis & Ryan Tedder
On March 8th, 2019 we dropped the VYBES Champion Hoodie, a collaboration between designer Saint Luis & Ryan Tedder.
Only 30 hoodies were made, each by hand and each with its own unique character. No two hoodies are alike. Saint Luis uses a meticulous process for taking a garment and making it look and feel vintage. The VYBES hoodie was hand-dyed using natural pigments, washed using a special process that softens the fabric while also aging the look and feel. "VYBES" is embroidered on the front of the hoodie with "Los Angeles" underneath designating the source of our origins.
Hoodies are extremely limited and once they're gone, they're gone.